McMillan & Drew
Specialist growers, garden designers, contracting and garden maintenance.
We are the finest purveyors of regional herbs, edible flowers, wild weeds and natives.
McMillan & Drew
SCOOP WHOLESALE
Superior Service, Freshest Produce
Scoop Wholesale offers an extensive range of herbs, fresh fruit & vegetables, dairy & cheeses, olives & olive oils, nuts and seeds, and much more! Always something new at Scoop Wholesale. Picked to order and often delivered on the same day, many of the regions esteemed chefs and premium restaurants are already experiencing the Scoop Difference. Scoop ensures restaurants in the Fleurieu have access to the freshest produce available. We provide an extensive range of fresh produce with the best flavour and quality at highly competitive prices.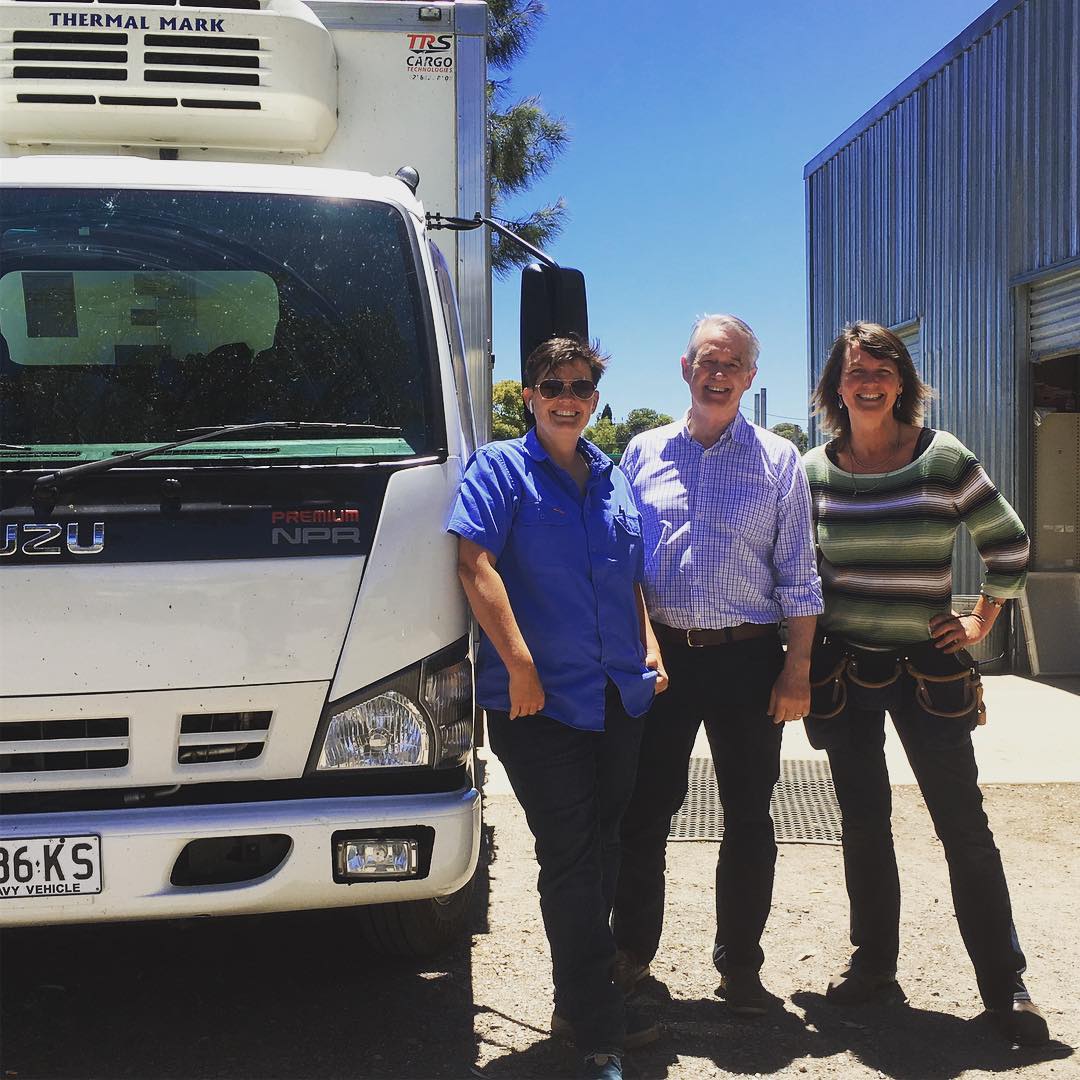 Low Prices, Low Kilometres
Scoop works with growers who care for their environment and practice sustainable farming techniques. Increasing the Fleurieu's biodiversity is also a priority. As consumers demand more variety, growers are able to plant a greater range of heirloom and rare fruit and vegetables, knowing there will be a market for their fine produce.
HOW & WHEN TO ORDER
When to Order
All orders must be placed by Monday 10am for same week delivery
How to Order
Email orders@scoopsa.com.au (please separate each item with a return ie – list down the page)
Send a text to Scoop phone 0427 932 989
Call the office on 0427 932 989
We always advise that we have received your order by return email or text
DELIVERY DETAILS
Delivery Day
Wednesday - Fleurieu & Hills
Thursday – Adelaide CBD & metro
Friday - Interstate
All other areas please contact the office
Minimum Order/Delivery Fees
A delivery fee of $15 applies for orders under $100 for the Fleurieu and CBD.
A delivery fee of $15 applies for orders under $200 for rural or remote areas.
PAYMENT & ACCOUNTS
Payment of Invoices
Invoices will be emailed on same day as delivery. If you would like a printed copy please specify.
All accounts must be paid within 7 days of issue unless otherwise arranged
Goods remain the property of Scoop SA Pty Ltd until full payment is received
For monthly accounts and further details please refer to TERMS on Credit Application Form
Payment is possible by credit card
PRICING & TERMS
Please Note
Requests for returns must be within 24 hours of delivery
Prices are subject to change without notice due to availability and market variations
Scoop reserves the right to change its goods and services to meet the expectations of its customers
Scoop acknowledges its responsibility to meet reasonable expectations of all customers to the best of our ability
More Details on ORDERS, FLOWERS, SEASONAL PRODUCE BOXES or OUR COUNTRY CAFE ...
Please don't hesitate to visit us or reach out!